Dr. Sanchez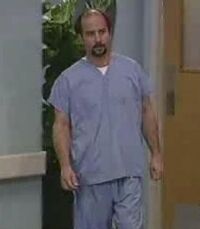 Dr. Sanchez tells Shawn and Jack that Chet died because his heart wasn't strong enough. He says he is very sorry, although never specified exactly what was the reason for the cause of death (it seems as though a second heart attack is implied).
Ad blocker interference detected!
Wikia is a free-to-use site that makes money from advertising. We have a modified experience for viewers using ad blockers

Wikia is not accessible if you've made further modifications. Remove the custom ad blocker rule(s) and the page will load as expected.