Frankie Stecchino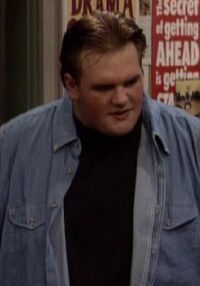 Information
Name
Francis Albert Stecchino Jr.
Role
Student, bully
Final Status
Graduated John Adams High
Portrayed by
Ethan Suplee
Francis Albert "Frankie" Stecchino
(aka
Frankie the Enforcer
) is a very large and strong kid at
John Adams High
.
Harley Keiner
, the local bully, took advantage of his strength to turn him into his head flunky, alongside
Joey the Rat
. When Harley got sent to reform school, Frankie revealed his gentle side and became friends with
Cory
and
Shawn
.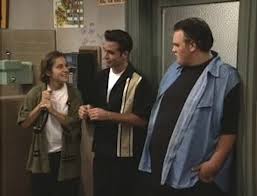 His father is the professional wrestler Vader, and Frankie originally wished to live his father's footsteps and be a Sumo wrestler, but he later chose instead to become a poet.
His mother, known only as "Mrs. Stecchino" appears once in New Friends and Old. She is never seen or mentioned again. In fact, even in her only episode, Feeny is the only one that speaks of or to her.
Series Info
Edit
He sings also in the local church choir. According to Joey, he sings like an angel.
Ad blocker interference detected!
Wikia is a free-to-use site that makes money from advertising. We have a modified experience for viewers using ad blockers

Wikia is not accessible if you've made further modifications. Remove the custom ad blocker rule(s) and the page will load as expected.