Future Cory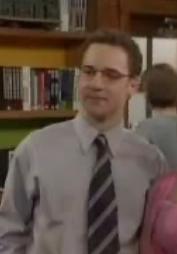 Information
Name
Cory Matthews
Personality of
Cory
Description
Cory's life if his friends split up
Future Cory is a bit shy, and very uncomfortable with meeting his old friends from Pennbrook. He's married to Topanga, and they are reasonably happy, although they do see a marriage counselor. Cory has a daughter, named Beverly Glen, and he is also an accountant.
Future Cory has lost contact with Shawn, who used to be his best friend, and also his brother, who has drastically changed his lifestyle. He doesn't want Eric/Plays With Squirrels to know he has a daughter.
Trivia
Future Cory has a drinking habit, familiar from If You Can't Be With the One You Love...