Millie (aka Ushkar, Queen of Malevolence, Daughter of Evil) is a freaky Satan worshipper who appeared in The Witches of Pennbrook.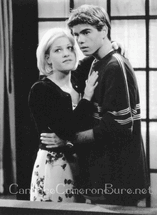 Pretending to be a peaceful Wiccan, she seduced Jack for the purposes of sacrificing him under a sacred constellation in an attempt to become immortal. Eric interrupted the sacrifice with the help of a how-to book on magic, and the Satan worshippers left.
Ad blocker interference detected!
Wikia is a free-to-use site that makes money from advertising. We have a modified experience for viewers using ad blockers

Wikia is not accessible if you've made further modifications. Remove the custom ad blocker rule(s) and the page will load as expected.