Rory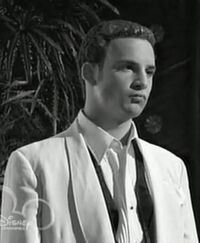 Information
Name
Rory
Personality of
Cory
Description
The suave owner of the Shangri-La Café.
Rory is the Noir world alternate of Cory, and owner of the Shangri-La Café. He describes his job as being a "dandy" and demonstrates his responsibilities, which are as simple as asking if everyone is happy. Extremely hedonistic, he proposed to Trixie (an amnesiac Topanga) without even knowing her, and later attempted to murder her simply because he found her irritating.
Ad blocker interference detected!
Wikia is a free-to-use site that makes money from advertising. We have a modified experience for viewers using ad blockers

Wikia is not accessible if you've made further modifications. Remove the custom ad blocker rule(s) and the page will load as expected.