TGIF (Thank Goodness It's Funny) was a programming block on ABC, in which Boy Meets World aired. It was very popular during the 1990s. The lineup lasted from 1989 to 2000. It was revived again in 2003, but it did not even achieve even a bit of its former popularity. It was disbanded once again in 2005. However, it is rumored that it will be resurrected again in the fall of 2012.
It is parodied in the show's episode "Shallow Boy" with the
Friday Night Line-Up
.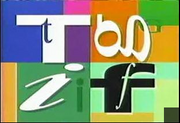 Ad blocker interference detected!
Wikia is a free-to-use site that makes money from advertising. We have a modified experience for viewers using ad blockers

Wikia is not accessible if you've made further modifications. Remove the custom ad blocker rule(s) and the page will load as expected.