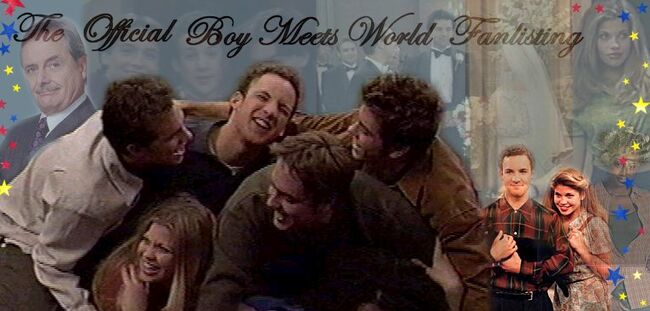 The Official Boy Meets World Fanlisting is an active fanlisting of over 1,200 Boy Meets World fans. The fanlisting hubs off of thefanlistings.org and is hosted by Buttercreamkisses.com. The site is the best place to find other Boy Meets World fans, and also offers a few images of the cast of the show. The site also offers numerous buttons and cool banners.
The Official BMW Fanlisting has won a 250 and 500 fan award from thefanlistings.com
External Links
Edit
Ad blocker interference detected!
Wikia is a free-to-use site that makes money from advertising. We have a modified experience for viewers using ad blockers

Wikia is not accessible if you've made further modifications. Remove the custom ad blocker rule(s) and the page will load as expected.