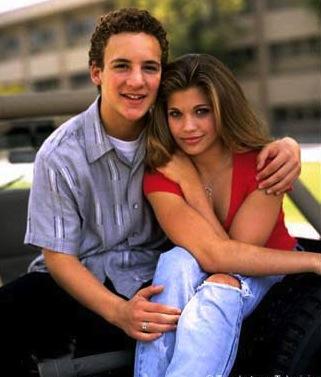 Hold on to your 90's people, because the official Boy Meets World spinoff has been announced! Titled Girl Meets World , the new series has confirmed the return of Ben Savage and Danielle Fishel reprising their roles as Cory Matthews and Topanga Lawrence-Matthews. First confirmed through a tweet by Savage himself, the new Disney Channel segment will star a 13 year-old Riley Mathews who has yet to be casted. The show, while still in its infancy, will luckily be produced by the original creator Michael Jacobs, essentially helping to maintain the new show's style and validity. So far there is still no word if the other actors will reprise their roles.
So what do you think? Will this be the continuation fans have always wanted? Or do you think the series has jumped the shark and this spinoff will prove it?
Let us know in the comments below!
Will the new spinoff live up to its predecessor?
---
---
Ad blocker interference detected!
Wikia is a free-to-use site that makes money from advertising. We have a modified experience for viewers using ad blockers

Wikia is not accessible if you've made further modifications. Remove the custom ad blocker rule(s) and the page will load as expected.