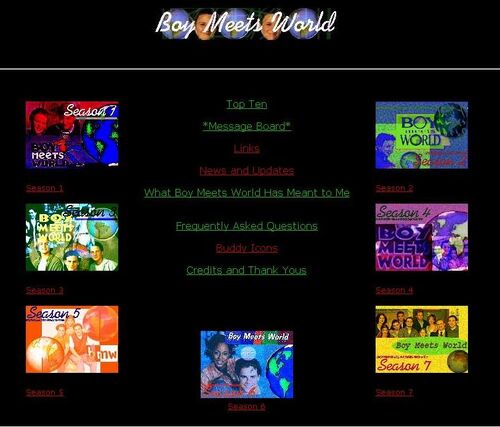 Vivian's Boy Meets World Website is a Boy Meets World website created and operated by Vivian Reed. This website is one of the most comprehensive Boy Meets World sites on the internet, and is widely regarded as one of (if not the best) Boy Meets World site.
Features
Synopsis & Reviews of every episode
Sections of what Disney cut out (plus sound clips)
Notes and Trivia
Quotes
Screencaps
Top Ten
Buddy Icons
Guest Book
Thank You
Vivian Reed's website has provided many of the screencaps available here. Boy Meets Wiki heartily thanks her for her help.
External Links