WWII Shawn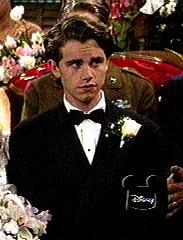 Information
Name
Shawn
Personality of
Shawn
Description
Shawn during WWII
WWII Shawn enlists in the army once World War II starts. Even in the past, he is Cory's best friend and is in the same regiment as him. In Europe, he agrees to marry Ella-Caroline if Cory does not come home, and he does try to marry Ella-Caroline when Cory is lost. They were a happy couple and lived a long happy life together.
Ad blocker interference detected!
Wikia is a free-to-use site that makes money from advertising. We have a modified experience for viewers using ad blockers

Wikia is not accessible if you've made further modifications. Remove the custom ad blocker rule(s) and the page will load as expected.